The Department of Orthodontics and Dentofacial Orthopaedics in KIMS was established in 2014. The Department offers undergraduate(BDS) and a three-year post-graduate (MDS) program which was started in 2020, accredited by the Dental Council of India.
Our doctors and support staff strive to provide quality care for correction of for irregulary placed teeth and excellent education eco-system for our Under-Graduate students, Interns and Post-Graduate students alike. The students in our department treat a wide range of clinical cases under the supervision of faculty who are experienced in the field of Orthodontics.
The Department of Orthodontics and Dentofacial Orthopaedics in KIMS Dental College is equipped with the state of art facilities which provide modern treatment techniques for individuals seeking Orthodontic correction. The speciality is concerned with facial growth, developing dentition and occlusion, prevention and correction of occlusal anomalies. surgeries.
The department also deals with the Orthodontic management of patients with dentofacial deformities encompassing skeletal malocclusions, craniofacial deformities, and cleft lip and palate with a variety of treatment protocols with modern outlook. The undergraduates are trained in basic wire bending skills, orthodontic diagnosis, case selection, removable appliance fabrication and management of simple malocclusions.
Postgraduates are trained to impart comprehensive care which includes growth modulation, fixed appliance treatment, surgical cases, management of TMJ disorders and Orthodontic management of orthognathic surgical cases.
(P.G) PROGRAM OBJECTIVE
To teach applied aspects of basic sciences relevant to speciality.
To take a proper clinical history, examine the patient, perform essential diagnostic procedures and order relevant tests and interpret them to come to a reasonable diagnosis about the condition formulate and excecute the treatment for correction of malocclusion and dentofacial deformity.
To undertake audit, use information technology and carry out research in both basic and clinical area with the aim of publishing or presenting the work at various scientific gatherings.
Acquire adequate skills and competence in performing various procedures as required in the speciality of Orthodontics.
To identify social, economic, environmental and emotional determinants in a given case and take them into account for planned treatment
Provide leadership and get the best out of his team in a congenial working atmosphere.
To improve the communications skills.
INTENDED OUTCOME
The student should be able to apply the knowledge of basic sciences in understanding the relevant problems pertaining to Orthodontics.
To practice evidence based dentistry.
Should be able to translate research work that is beneficial to the society, both in prevention and treatment.
Should be able to provide multiple treatment options to the patient according to the need.
Adopt ethical principles in all aspects of practice, foster professional honesty and integrity and deliver patient care irrespective of the patient.
To be able communicate well with his/her Staff members, colleagues and patients.
Various treatment facilities available
Preventive and interceptive orthodontic procedures
Growth modulation
Fixed Orthodontic procedures (Pre-adjusted edgewise appliance, Light wire technique etc.)
Surgical Orthodontics and management of TMJ disorders.
Dentofacial Orthopaedic procedures like head gears, facemask.
Orthodontics for Cleft lip and / palate individuals
Adjunctive procedures to facilitate prosthodontic, periodontic and endodontic therapies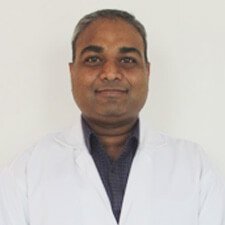 Dr. Vasudevan S.D.
Professor & Head
Publications
| S.no | Title | Journal | Year |
| --- | --- | --- | --- |
| 1 | Two Phase Orthodontics-Why, Where, and When?-A Review | Journal of Pearldent | 2011 |
| 2 | Cheiloscopy: A new role as a marker of sagittal jaw relation | Journal of Foresic dental Sciences | 2012 |
| 3 | Bonding characteristics of improved low viscosity adhesives for orthodontic use | Journal of Indian Orthodontic society | 2014 |
| 4 | Current status of presurgical infant orthopaedic treatment for cleft lip and palate patients: A critical eview | Indian Journal of Plastic surgery | 2014 |
| 5 | Effects of Pre-surgical nasoalveolar moulding technique in infants with cleft lip and palate deformity | Journal of Datta Meghe Institute of Medical Sciences University | 2014 |
| 6 | A new classification system for unilateral cleft lip and palate infants to assist presurgical infant orthopedics | Journal of Clinical Pediatric Dentistry | 2015 |
| 7 | Piezosurgery®-assisted periodontally accelerated osteogenic orthodontics | Journal of Indian Society of Periodontology | 2017 |
| 8 | Antibacterial and antiadherent properties of silver dioxide-coated brackets | Journal of Indian Orthodontic society | 2017 |
| 9 | Evaluation of survival of 8 mm-length implants in posterior resorbed ridges: A pilot study | Journal of Indian Society of Periodontology | 2018 |
| 10 | ViVan Formula- A Modified Formula for Estimating the Mesiodistal Width of Maxillary Central and Lateral Incisor | Journal of Evolution of Medical and Dental Sciences | 2020 |
| 11 | ViVan Ratio for Maxillomandibular Tooth Material Discrepancy. | Journal of Evolution of Medical and Dental Sciences | 2020 |
| 12 | Comparison of Bolton's Ratio for Evaluation of Tooth Size Discrepancy between Maxillary and Mandibular Arches in Vidarbha Population | Journal of Evolution of Medical and Dental Sciences | 2020 |
| 13 | Comparison of Cervical Vertebral Body Volume in Class II Vertical and Class II Horizontal Cases With Class I Cases Using 3D-DVT | Journal of Indian Orthodontic society | 2020 |
Dr. Sandhya Jadhav
Reader
Publications
| S.no | Title | Journal | Year |
| --- | --- | --- | --- |
| 1 | Inter-proximal Enamel Reduction in comprehensive orthodontic trreatment- a review | Indian Journal of Stomatology | 2011 |
| 2 | Orthodontic considerations of traumatized teeth- a review | Bhavnagar University | 2012 |
| 3 | Examination and correlation of facial midline and skeletal midline to dental midline by photographic and radiographic analysis respectively | Indian Journal of dental sciences | 2015 |
| 4 | Diagnostic occlusal prosthesis for treatment of patient with severe loss of vertical dimension of occlusion- a case report | Journal of research and advancement in dentistry | 2015 |
| 5 | An invitro evaluation of marginal fit og three unit one-piece casting using ringless casting system and accelerated casting technique | Indian Journal of dental sciences | 2016 |
| 6 | Rehablitation of edentulous maxillary arch with hollow denture in an elderly patient with Bell's palsy | Journal of Oral research and review | 2020 |
Dr. Anusha Yaragani
Reader
Publications
| S.no | Title | Journal | Year |
| --- | --- | --- | --- |
| 1 | The influence of tobacco consumption on periodontal health: A stratified analysis based on type of tobacco use | Journal of family medicine and primary care | 2020 |
| 2 | Awareness on bioterrorism among qualified dentists in a teaching dental institution in southern India | Journal of Dr NTR University of Helath Sciences | 2020 |
Dr. G. R. Ravindra Varma
Sr. Lecturer
Publications
| S.no | Title | Journal | Year |
| --- | --- | --- | --- |
| 1 | Genetics in an orthodontic perspective | Journal of Advanced clinical & Research Insights | 2019 |
Dr. Pavankumar Chiluvuri
Sr. Lecturer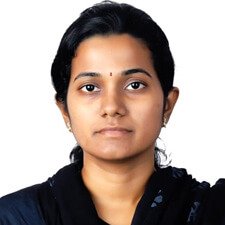 Dr. Aparna Kadiveti
Sr. Lecturer
Publications
| S.no | Title | Journal | Year |
| --- | --- | --- | --- |
| 1 | Orthodontic retention appliances- systemic review | Dental era peer review national journal on dentistry | 2015 |
| 2 | Influence of buccal corridors on smile attractiveness- a survey among orthodontists and laypersons | Dental era peer review national journal on dentistry | 2016 |
| 3 | Reliability of photograph based soft tissue cephalometrics | International journal of current research | 2018 |
Dr. Ekavenika Kovelakar
Sr. Lecturer
Publications
| S.no | Title | Journal | Year |
| --- | --- | --- | --- |
| 1 | Retrospective assessment of patients undergoing orthodontic mini implants | Journal of research and advancement in dentistry | 2020 |
| 2 | Antimicrobial photodynamic therapy for gingivitis in orthodontic patients | International journal of dental sciences and innovative research | 2020 |
| 3 | Custom made clear aligner appliance –case report | International journal of medical sciences and innovative research | 2020 |
| 4 | To assess microbial contamination of orthodontic buccal tubes, arch wires and brackets from various manufacturers- An vitro study | International journal of medical sciences and diagnosis research | 2020 |
| 5 | Esthetic evaluation of smiling profiles in realtion to incisor labiolingual inclination and maxillary anteroposterior position- A photographic study | International journal of dental sciences and innovative research | 2020 |